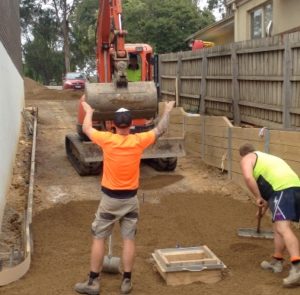 Construction is progressing well at Paperbark Place in Mooroolbark. One major milestone in the project is when the driveway is being poured.
Watch the video below to check out the forming work and some of the results of the first concrete pour.
The construction of the 20 townhouses will be finished in the first quarter of 2017.
You can find out more about Paperbark Place by watching the project video.