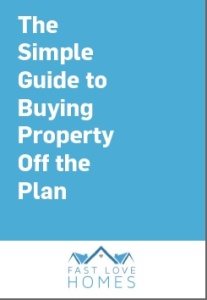 For many people buying off the plan is a new experience with a sense of the unknown.
However, with a little research and understanding it may turn out to be a very smart way to buy your next property.
Fast Love Homes developed this guide to help you feel confident in buying a new property off the plan.
Information in this guide is general in nature. You should seek professional advice before buying any property.
If you have any further questions about buying off the plan please contact us by email ask@gehde.com.au or by phone on 1300 766 607.
More information on buying property and news about our latest developments can be found on this website.
Get the guide now
Get your Simple guide to buying off the plan now.