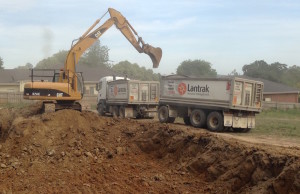 Heavy excavation has commenced at Paperbark Place in Mooroolbark, with a heavy duty excavator on site to prepare the site for initial plumbing works and foundations.
The works follow on from the large bore pier retaining wall that was recently installed along the eastern boundary.
Watch the video below to see how the excavator digs up the soil and gets removed from the site.